HAMMAR IN SPECIAL APPLICATIONS
We continuously develop state-of-the-art products that correspond to our customers' demands. In collaboration with our customers, we design new products by unconventional and innovative thinking - products that increase safety at sea due to ingenuity and top-quality production. Hammar has a broad portfolio of components, and many are possible to combine in a new arrangement to solve your problem.
PRODUCTS ADAPTED FOR POLAR CLIMATE
The IMO Polar Code sets increased focus on the capabilities of LSA (Life-Saving Appliances) onboard ships that operate in polar waters. For vessels complying with these standards, Hammar has developed the Polar Box to acquire a habitable climate for our Hammar H20 HRUs (Hydrostatic Release Units) to operate in. The Polar Box is a heated box designed to offer a float-free function to the H20 HRUs down to minus 50 degrees Celsius.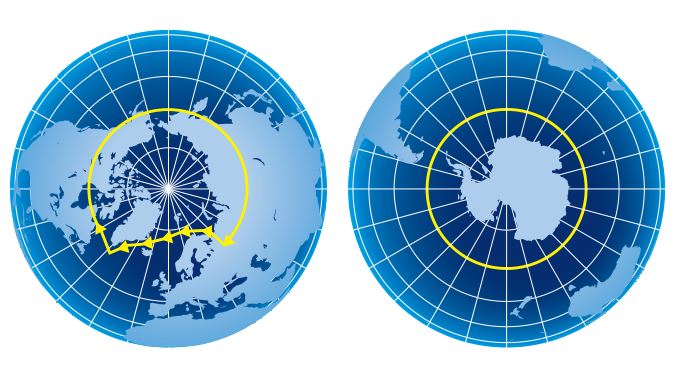 International Code for Ships Operating in Polar Waters - The Polar Code - is legislation adopted by the IMO under the SOLAS and MARPOL to control design, construction, equipment training, and SAR (Search And Rescue) for ships operating the waters around the North and South Pole.
The code was developed to protect the environment and people in these remote parts of the world. It came into force 1st of January 2017.
The Polar Box is developed to maintain the operatable environment (-30 to +65 degrees Celcius) for the Hammar H20 HRUs, even in the most severe cold temperature. The Polar Box may be equipped with one or two HRUs (Hydrostatic Release Units) or ERUs (Electronic Release Units).
The Hammar COR Electronic Inflator System is a new patented technology. It can be customized after specific requirements and optimized for different applications. The technology creates a rapid and reliable activation of the PFD (Personal Flotation Device), even under extreme conditions.
A complete Hammar COR system consists of a battery-powered Electric Control Unit (ECU) connected to an adaptor by a cable and a cylinder assembly with a CO2 cylinder glued to the piercing unit.
HAMMAR COR IN APPLICATIONS
MUSTANG SURVIVAL'S RATIS LPU
The "first to market" application of the Hammar COR system is the life-preserving Unit RATIS from Mustang Survival. It was developed for special forces with high demand for an inflator system where activation could be adjusted depending on the mission.
Kraka Board is an inflatable platform for shallow water SAR (Search And Rescue) and situations where silence, low profile, and agility are crucial for a mission's success. Kraka uses the COR ECU to reinflate the platform while cacheing. COR adds functionality if presenting inflation based on time or depth.
PROTECTION OF VALUABLE EQUIPMENT
To secure equipment and prevent it from submerging or going down to the bottom of the sea, Hammar COR can give buoyancy and protection by inflating a chamber or bladder. High Eye protects their crewless helicopter with the Hammar Inflator System if it goes down in the water.
ATEX and IECEx are certifications for equipment intended for use in potentially explosive atmospheres such as tankers (chemical, oil, and gas) operating at sea. Hammar has products for increasing safety on these vessels.
PRODUCTS FOR UNDERWATER APPLICATIONS
Hammar sees the potential area of promoting Better Solutions for Safety at Sea by using our product range and limiting time using divers or ROVs (Remotely Operated Vehicles). With vast knowledge in our area of competence, we can help you solve your underwater release.