Hammar is ready to support UK-flagged vessels with Hydrostatic Release Units for Free-floating Arrangements of life rafts also in 2023 and in the future.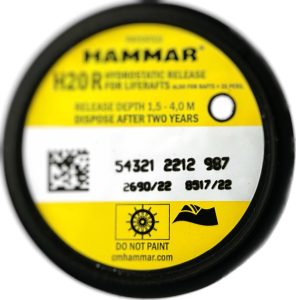 Under the regulations of UKCA equipment must be marked with the Red Ensign, and Hammar has the valid certification.
As of the 1st of January 2023 Hammar H20 HRUs previously marked with the "Wheel"-mark of MED (European Maritime Equipments Directive), now also is approved to the UKCA.
The valid Module B for for each arrangement is availible on each product page in the Catalogue
The Valid Module D is availble on the Approvals webpage